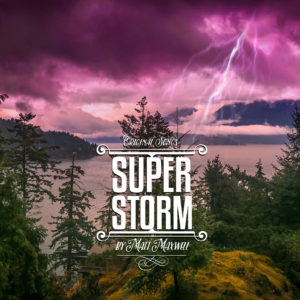 From the song Superstorm:
What are you saying? What are you doing?
Can't you see the storm that's brewing?
And no, not just another superstorm
We all know they've become the norm
This one will blow your socks off
If you have rocks, it will blow your rocks off
No stone will be left unturned
Shaken, frozen, seared and burned
In this eternal hour
Its sheer power
Will send you falling headlong from your towers
Flames from the heavens in a golden shower
Falling, falling…up, down, who knows?
Into the abyss of the Great Unknown
All revealed, yet nothing shown
This record features an eclectic mixture of original, melodic songs that go right to the core of our existence in our zeitgeist, in this, the wildest of times. Listen to any of the tracks below, before downloading.
Album Details
Listen to some samples!