Matt Maxwell – playwright/librettist/composer/musician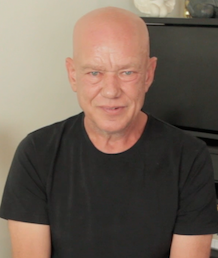 Matt has released seven CDs of French music for young audiences, including the Juno-nominated Le loup du Nord. He has worked in many different roles throughout his career, including composer, performer, workshop facilitator and educator and is co-founder and President of AIM Language Learning, an internationally renowned educational publishing company.
George Leach –lead & back-up vocalist/song writer/musician
George's first choice for self-expression is music. He is a singer,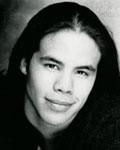 songwriter, and guitarist who performs his original compositions with his own distinctive and unpredictable style. On his debut album Just Where I'm At (Independent 2000), George chose to root himself in the Blues.
He composed, performed and arranged all of the vocal, guitar and bass tracks on this self-produced album, which won him Best Male Artist and Best Rock Album awards at the 2000 Canadian Aboriginal Music Awards (he was also nominated for Best Songwriter).
George's music has allowed him to work with respected artists such as Robbie Robertson, the Powder Blues, Susan Aglukark and Bo Didley. George is in the studio now working on his second, much anticipated album, due out Summer 2008.
Sandy Scofield – lead & back-up vocalist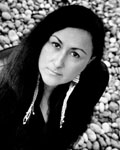 Sandy is the winner of the best-folk-album prize at the 2007 Canadian Aboriginal Music Awards. Sandy also shared Best Producer/Engineer honours with Shael Wrinch for the work they did on Scofield's third CD, Ketwam.
The musician is steeped in traditional culture: round dances, powwow songs, and Metis fiddling are her birthright. But she's also a thoroughly modern artist, whose creative path has included rock bands, jazz-piano studies, and musical theatre.
Sandy is a Métis from the Saulteaux and Cree Nations. Her release, Ketwam, won the 2003 Western Canadian Music Award, two Canadian Aboriginal Music Awards and was nominated for a Juno.
Riel's Road won two Canadian Aboriginal Music Awards and was nominated for a Juno. Sandy has studied classical, jazz and electroacoustic music and has mentored countless Native singers and songwriters.
D'arcy Zi Han – lead & back-up vocalist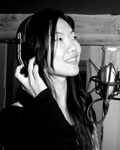 Born in Beijing into a musical family, D'arcy started classical piano training at the age of four, and made her vocal debut at age eight on Chinese national TV. Since moving to Canada, D'arcy studied with the highly acclaimed vocalist Dee Daniels.
Her recording credits include lead vocals on albums by South American artist Edgar Manuela and a CD for the world music ensemble Tandava, as well as background vocals for the Juno-nominated album Road to Kashgar by the Orchid Ensemble. In 2004, D'arcy represented North America in Beijing to compete in what was the equivalent of Chinese Idol.
Successfully bringing soul and blues onto the most watched nationally broadcast show, D'arcy came in 7th place. D'arcy has also performed with jazz and gospel pianist Peter Dent, World Music ensemble ASZA, and Juno-nominated artist Randy Raine-Reusch. Based firmly in pop and R&B, her passion for music lies in experimenting with a variety of music genres, creating, and collaboration.
Jeniffer Tosoff – lead & back-up vocalist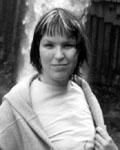 Brandishing a unique approach to creativity, a powerful voice and wicked sense of humour, Jennifer Tosoff is one of Vancouver's most exciting up and coming self-produced entertainers. "Iffer" is a musician and floral designer who comes from an eclectic family and has always dreamed of singing on stage and perusing a career in composition.
As someone who is always willing to try something new or take on a different role to further inspired output, you may have seen her perform at various venues and festivals around Vancouver over the past few years solo or as part of any number of duos and projects.
Inez Jasper – lead & back-up vocalist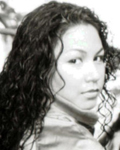 Inez Jasper was raised in Sto:lo Territory on the Skowkale Reserve near Chilliwack, B.C. She was born to a Sto:lo/Musqueum father and a Annishnabe/Metis mother. Both sides of Inez's family have strong musical roots, one in traditional Sto:lo singing and the other in Metis fiddling and dancing.
At the age of three, she began Kodai and Suzuki violin until the age of 6. In her second year at the University of British Columbia where she studied nursing, Inez recorded her first single titled, Sto:lo Strong with help from the KAYA group, D'arcy, & Manik.
Steve Maddock – lead & back-up vocalist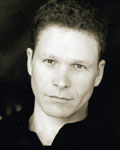 Steve over the past decade, Steve Maddock has been steadily establishing himself as one of Vancouver's most versatile vocal talents, his innate eclecticism allowing him to excel in numerous idioms such as classical, jazz, pop, and musical theatre.
He's been a soloist with The Vancouver Symphony Orchestra, Vancouver Chamber Choir, Chor Leoni Men's Choir, Pacific Baroque Orchestra, and The Dal Richards Jazz Orchestra, as well as being featured on CBC Radio (Hot Air, Choral Concert, The Morning Show, Sounds Like Canada) and CBC Television (Easter Sunrise).
Some recent musical theatre credits include Disney's Beauty And The Beast (Arts Club Theatre Company), Jesus Christ Superstar (Stage West Calgary), Carousel and Guys and Dolls (Royal City Musical Theatre Company), South Pacific and Annie! (Theatre Under The Stars), and My Fair Lady (Arts Club). Steve released a self-titled CD in 2000 that can currently be found online at the iTunes store.
www.itunes.apple.com/ca/artist/steve-maddock/id214614777
Omar Khan– lead & back-up vocalist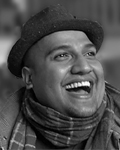 Omar, the Vancouver-based lead singer of the band 696, was one of 25 artists shortlisted for 2007 Canadian Idol series.
He will be spending most of 2008 on an Asian tour and recording and mixing his solo EP, Love Rehab.
Tony Dominelli – lead & back-up vocalist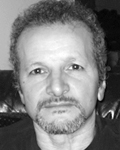 Tony Dominelli is a singer/songwriter who has being playing professionally for 25 years. He has toured throught western Canada and the U.S., and has had principal roles in the popular dramas, Lend Me a Tenor and Mad Mabel.
He recently co-wrote and performed on Brenda Reid's original CD, Liftoff. He is presently working on CD of his own original works.
www.tonydominelli.bandcamp.com
Michael Creber – keyboards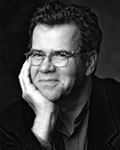 Michael Creber pursues a wide-ranging career as a keyboardist, composer and producer, embracing many areas of popular music including jazz, Latin, R&B, rock, pop, musical theatre, country and folk.
His credits as musical director include You're A Good Man Charlie Brown, Jacques Brel Is Alive And Well And Living In Paris and Tapestry: the Music of Carole King, a hit revue at Vancouver's Arts Club Theatre. In addition he has played keyboards in the orchestra for productions of Miss Saigon and Tommy.
In 2001 and 2002, he was the musical director and pianist for the gala fundraiser Divas for Life, which featured many of Vancouver's finest jazz musicians. With his wife Monique, he co-produces, directs and performs in The Magic of Christmas, an annual benefit concert that has raised over $30,000 for charity during its nine-year production history.
Buff Allen – drums/percussion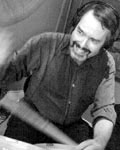 Buff Allen has worked while living in Toronto and now again in Vancouver with such artists as Diana Krall, Michael Buble, Daniel Lanois, Ed Bickert, Moe Koffman, Rob McConnell, Sam Noto, Eugene Amaro, Hagood Hardy, Kathryn Moses, Peter Appleyard, Phil Nimmons, Hank Jones, Teddy Wilson, Lenny Breau, Johnny Guenieri, Red Norvo, Johnny Hartman, Pat Coleman, Bob Murphy, Joani Taylor, Sal Ferreras, Paul Horn, Oliver Gannon, Fraser Mcpherson, Ron Johnston, Tom Banks, Hugh Fraser, Kathy Kidd, Veji, Drum Heat, and visiting artists such as Benny Wallace, Joanne Brackeen, Kenny Wheeler, Chuck Israels.
Buff Allen has had forty years of professional playing experience, in jazz, pop, theatre, recording studios, concert tours, television and movies. He is the recipient of a 1989 Juno award for best jazz album category, as well as the 1987 Laureate in the CBC-Alcan competition at the Montreal Jazz Festival, and was a Juno nominee for 2003.
Laurence Mollerup – bassist
Laurence is active in a wide variety of fields, including classical, jazz, Latin, and world music. He has performed with many symphony orchestras and choirs, including the Good Noise Gospel Choir, Vancouver Symphony Orchestra, Victoria Symphony, Vancouver Opera Orchestra, and Vancouver New Music.
His jazz credits include work with Herb Ellis, Louis Bellson, Alan Matheson, Charlie Byrd, Van Django, and his own jazz quartet. He has recorded with Van Django, Adama Ensemble, Sumalao, Sal Ferreras, Tango Paradiso, Aché Brasil, Celso Machado, Silk Road, and the Vancouver Chinese Music Ensemble. Laurence is on faculty at both VCC and Capilano College. Theatre work includes the musicals Sweeney Todd and Ain't Misbehavin' for the Arts Club; Fiddler on the Roof, Hello Dolly, Guys and Dolls, and The Music Man at the Vancouver Playhouse, and Oliver! at the Citadel Theatre in Edmonton.
He played on the soundtracks for feature films including The French Guy, Emile, Live Bait, and A Place Called Chiapas, on jingles for BC Credit Unions, Alberta lottery, video games including Homeworld 2, and many short NFB features. In his spare time, Laurence studies Danish, and makes fine bass guitars.
www.myspace.com/bassinbc1 – www.telus.net/mollerupbass
Brenda Lee Reid – lead & back-up vocalist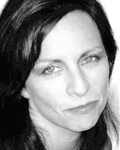 Brenda Lee Reid has been singing for 16 years after landing a principal part in the rock musical Godspell. She performed at the Magic of Christmas concerts 1994 – 2000 which included her bluesy-gospel vocal rendition of "Silent Night," later recorded and released on a compilation CD, Snowin' on Bowen.
She co-wrote and recorded her first original CD, Lift Off with singer/songwriter Tony Dominelli. Brenda is currently performing in her jazz duet and R & B Band. She was born in North Vancouver, British Columbia. She grew up listening to her father play piano and baritone sax in an array of Big Bands, including Dal Richard's Swing Band.
Stephanie Liatopoulos – back-up vocalist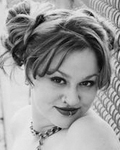 Stephanie Liatopoulos has been performing since she was eight years old. Born and raised in Ontario, Stephanie studied vocal and acting at her local high school and was involved with ballet, jazz and competition song and dance.
At the age of nineteen, she relocated to Vancouver where she immersed herself into the entertainment industry. She also enjoys performing live with her guitar and voice. Today, Stephanie resides on Bowen Island where she stays active within the arts community.
Back-up Vocalists
Shael Wrinch
Wendy Maxwell
Goergia Beaty
KaZ Brownlee – www.allthatkaz.com
Lauren Spear
Stephanie Toufexis
Guitar
Geraldo Dominelli
Stan Gadziola
Teun Schut
Pete Sinclair
John Stiver
Keyboards
Matt Horner
Rob Bailey
Sax – Alto/Soprano/Baritone
Wayne Kozak – www.waynekozak.com
Audio Engineer
Shael Wrinch
Co-Writer
Matt Horner
John Findlay
Mithale Vassos
Rick Tait
Artist
Bill Hoopes – www.hoopesdreams.com
Illustrator
George Malesky